BUY MY BOOKS | HOME | FICTION | ESSAYS | ON-LINE DIARY | MARGINALIA | GALLERY | INTERACTIVE FEATURES | FAQ | SEARCH ENGINE | LINKS | CONTACT
www.ralphrobertmoore.com
the official website for the writings of
ralph robert moore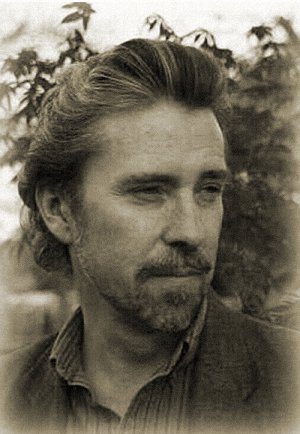 Donn Coburn's rewrite is copyright © 2006 by Donn Coburn.
Return to every man a king.


every man a king
---
donn coburn's rewrite
For an hour before, the air had been utterly still, the heat like something solid. The American flag that my father put up on our boathouse in 1936 sagged as if crucified. The only movement was from a steel bucket on the deck, where Pepsi cans periodically settled as the ice continued to melt. The worst heat wave in Northern New England history, everyone said.
We lived on Long Lake, but even the water was no relief unless you went out deep – and neither Steffy nor I wanted to, because Billy couldn't. Billy is five.
We ate a cold supper at five-thirty, picking listlessly at ham sandwiches and potato salad out on the deck, facing the lake. We saw the first of the storms beating its way across the water toward us just before dark. Before long – I still remember the date, July 19 - the entire western Maine region was lashed with the most vicious thunderstorms I have ever seen.
go back to previous rewrite.
---
YOUR REWRITE