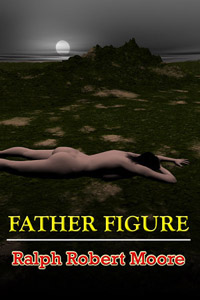 My novel Father Figure is now available in trade paperback, eBook and CD-ROM editions. Click here to purchase.
---
SENTENCE is the official website for the writings of Ralph Robert Moore. It features a large selection of fiction, published and unpublished, as well as essays, poems and autobiographical material, and photographs, videos and Flash experiments.
---
Want to buy one of my books? Click here.
---
HOME | SITE MAP | SENTENCE SEARCH ENGINE | SENTENCE FAQ | WORDS WALKING NUDE
NOVELS | Always Again | Father Figure | Kid | As Dead As Me | SHORT STORIES | Early Stories | The Sex Act | Recorded Occurrences | Recent Stories | TINY TEXTS | ANTARCTICA | THE MADDOX FAMILY HOME PAGE
ESSAYS | OUR WORLD IS A WORD | FRIENDS BEFORE FOOD | DALLAS RESTAURANT REVIEWS | POEMS | WELCOME TO ME | LATELY
PHOTOGRAPHS | VIDEOS | FLASH
EVERY MAN A KING | EVERY WOMAN A KOONTZ | EVERY CHILD A BARKER | MY EARLIEST MEMORY
View My Guestbook
---
Agents, Publishers, Editors, Readers, Writers: If you are interested in representing, publishing or contacting me, please write me at robmary@swbell.net. I respond to all e-mails.